May
21
Mon
Booster Club Meeting

@ AMHS Library
May 21 @ 6:30 pm – 8:00 pm
Join other AMHS parents and community members and learn how the AMBC supports all AMHS clubs, sports and activities.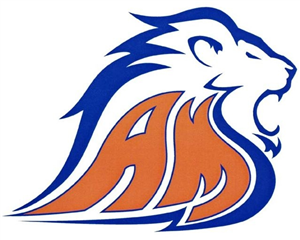 Share your group's upcoming acvitity.
Network with other involved parents and community members
Learn about and help plan and organize AMBC events.
Help shape how AMBC operates.
Meetings are open to all.  We try to keep it casual while still conducting business according to our charter as a 501(c)(3) non-profit organization.  Only members may vote on business matters or handle money for the supported groups, so become one for just $10/year (waived for coaches and advisers) and know that you are helping to ensure a great high-school experience for all AMHS students.
Jun
9
Sat
Buick Test Drive Fundraiser

@ Auburn Mountainview High School
Jun 9 @ 9:00 am – 4:00 pm
Help Buick donate $10,000 to Auburn Mountainview High School!
The more people who take a free test drive, the more money we'll earn.
Must be 21 years of age or older with a valid driver's license and proof of insurance.  No purchase necessary.  Buick will donate $10 for each test drive up to 100 test drives.  If event exceeds 100 test drives, Buick will double their donation to $20 per valid test drive.  Maximum donation $10,000.  Limit two (2) donations per household. www.buickdriveforyourstudents.com
The Booster Club also needs volunteers to help make this the most successful event it can possibly be!  Please sign up to help at this link.  https://www.volunteersignup.org/CJF3A
Jun
19
Tue
Final AMBC Meeting and Potluck

@ Chris Williams' House (contact Chris for directions)
Jun 19 @ 6:00 pm – 8:00 pm
The AMHS Booster Club is holding its last meeting of the 2017-2018 school year with a short meeting and pot luck on Tuesday, June 20th from 6:00 to 8:00pm at Chris William's home.  Sign up link for the Potluck below.
A very special thank you to all our volunteers that help make it all happen!!
Contact Chris Williams (AMBC Vice President) using the
Contact Page
linked above to RSVP and get directions.