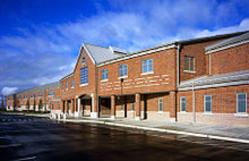 The Auburn Mountainview Booster Club is a recognized 501(c)(3) organization, established to support all AMHS activites, including sports, arts, clubs and special school programs.
Some of the projects that AMBC has recently funded or organized include
Funding for the new AMHS reader board
Organized and hosted AMHS Booster Club Winter Craft Bazaar
Funding for a group of AMHS students to attend a movie addressing social issues
Organized and hosted AMHS Booster Club Spring Auction
Provided merit scholarships to multiple graduating AMHS seniors
"Test Drive for Students" raising funds for multiple AMHS groups by participant designation
Organized and raised funds for "Grad Night" safe and fun event for graduating students
Assisted with funding of AMHS gym floor repairs
Provided AMHS-branded umbrellas to school for special event use
Provided partial funding, desserts and drinks for AMHS Staff Appreciation Lunch
Banking services and non-profit status for over 30 groups at AMHS, to assist with fundraising
Auburn Mountainview Booster Club Meetings are held the 3rd Monday of each month at 6:30pm in the AMHS Library. (Please check calendar to confirm.)
​
Interested in joining the Booster Club?  Fill out the Sign-Up Form and turn it in with your check payable to Auburn Mountainview Booster Club to the AMHS office.